Customer Annual Report
Welcome to the One Manchester Customer Annual Report 2021/22.
One Manchester Customer Annual Report 2021/22
As we look back on the last year, it's great to see how much has been achieved despite the ongoing issues of COVID-19.
Thanks to your feedback, we were able to make some really positive progress in improving our services though our change programme, Shaping our Future. Your feedback has been invaluable in helping us to shape the changes we need to make and begin to pilot our new ways of working, and we're now looking forward to launching our new and improved services in April 2023.  
During the year 2021/2022, we were proud to support our customers and communities hardest hit by the pandemic. During this time, we contacted all of our customers to check in and find out how we could best support you during the pandemic. We then offered support, tailored to you, and this included everything from help to find employment, support from our health and wellbeing team or an appointment with our Financial Inclusion team to help you manage your money better.
Looking ahead to the end of 2022 and beyond, we are delighted to have launched our new Corporate Plan 2022-2025 which sets out our three new priorities: People, Place and Prosperity. These priorities highlight our renewed focus on listening to our customers, providing good quality homes, and reducing inequalities to improve our customers wellbeing.
Looking ahead to the end of 2022 and beyond, we are delighted to have launched our new Corporate Plan 2022-2025 which sets out our three new priorities: People, Place and Prosperity. These priorities highlight our renewed focus on listening to our customers, providing good quality homes, and reducing inequalities to improve our customers wellbeing.
As a values-led organisation, we also worked with you to co-create our new HEART values, which we'll be working to embed across our organisation moving forward.
We wish you all the best for the coming year.
Nic Kershaw - Chief Executive 
Annual Report
Find out everything we've been up to in the last year by reading the full 2021/2022 Annual Report here.
Nearly 4000
volunteer hours to support
local communities
£1.1m
in additional benefit gains for our customers
179
new homes built in Manchester
Customer engagement
In March 2021, we developed our Customer Voice Strategy which sets out our approach to ensure we are truly hearing, listening and acting on the voice of our customers.
Customer Co-creation team
Supported a consultation to help develop a Customer Telephony platform to improve the customer experience.
Support our Vision, Mission and Values workshop consultation, evaluating our purpose statement and reviewing our website to ensure we improve the customer experience. 
Reviewed our organisational policies including our Equality, Diversity and Inclusion Policy and Income and Debt Recovery Policy.
Provided feedback on how to increase take up for financial support.
Customer Purchasing team
Worked to give feedback around purchases and services to influence supplier decisions 
Helped select the supplier of the new omni-channel platform that will give customers the opportunity to engage with us by telephone, and email chat box 
Worked with our Independent Living Scheme residents to decide on the best supplier to deliver a new customer friendly digital warden call system 
Customer Scrutiny team
Conducted a review of the Customer Contact Centre looking at calls resolved at first point of contact and provided recommendations to the One Manchester Board. 
Received training by tenant engagement experts, TPAS,to ensure reviews can be independently-led.
Customer Building Safety team
Provided their views on the implementation of the Stay Safe policy at our high-rise blocks, as recommended by the Greater Manchester Fire and Rescue Service
Completed a resident consultation on our Building Safety Resident Engagement strategy
Conducted customer survey drop-in's and door knocking exercises to gather views of the high-rise residents
Meetings held with residents to discuss high rise safety concerns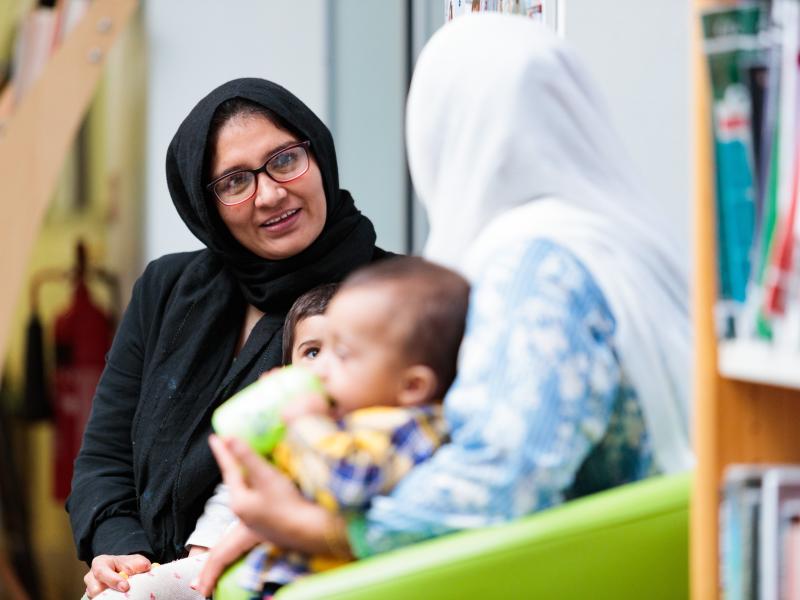 Tenant satisfaction measures
During the year, we consulted with customers to seek their views on the proposals from The Regulator of Social Housing to introduce a range of measures that demonstrates housing providers are meeting the needs and standards of their customers.
The tenant satisfaction measures
Keeping properties in good repair
Maintain building safety
Effective complaints handling
The consultation found that the proposed measures were welcomed by customers. As part of the consultation, we provided a joint response from colleagues and customers which was presented to our Board. The feedback was also submitted to the Regulator of Social Housing.  
We are always on the lookout for customers to join our Customer teams.  
Complete our contact form to find out more.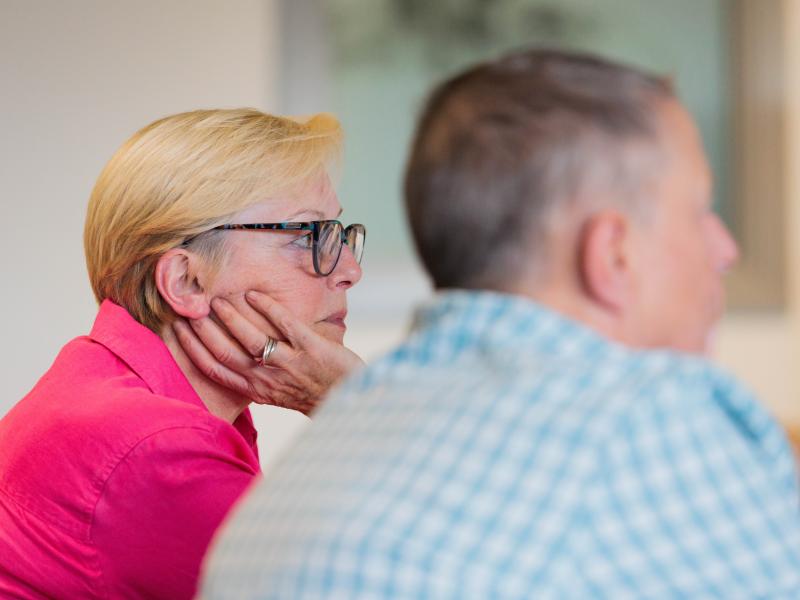 Complaints performance
We take all complaints that we receive seriously and have put a lot of work into making our process fair and easy to follow. Our responses to complaints during the year are below We received a total of 930 formal complaints between April 2021 and March 2022.
930 stage one complaints
Withdrawn
158
Upheld
391
Partially 
196
Not Upheld
185
26 of the above complaints were escalated to stage two
Upheld
16
Partially upheld
5
Not upheld
5
Response timescales
To acknowledge at stage one
1.3 days (against a two day target
To respond at stage one 
11.2 days (against a two day target)
To respond at stage two 
26.8 days (against a two day target)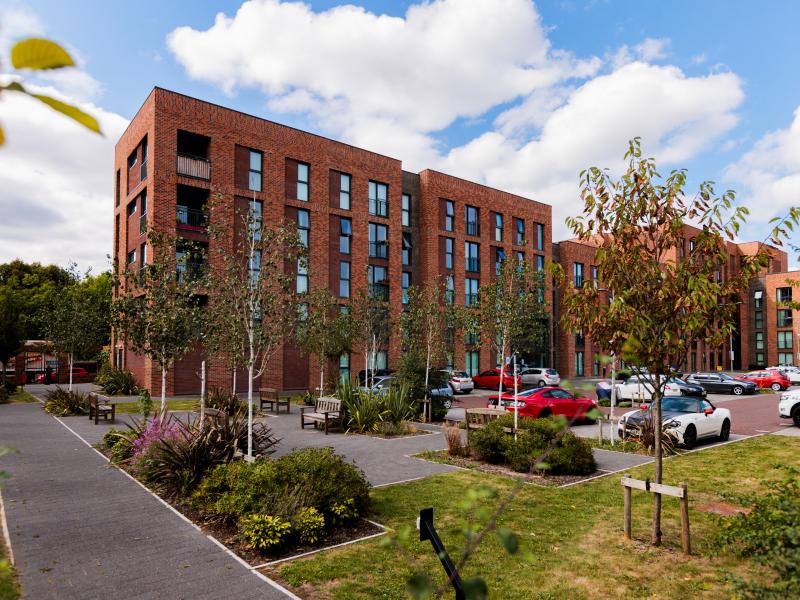 Growth and development key achievements
Our Growth team completed a total of 179 new homes, an additional 345 homes were in contract and 322 homes had been approved.
We continue to work hard to reduce the impact of our new homes on the environment, and this work has included moving to renewable heating instead of gas in each home.
204 Affordable rent 
160 Social rent 
166 Shared Ownership 
3 Intermediate rent 
248 Rent to Buy 
65 Market rent 
Blackrock Street, Beswick
We continue to develop new homes that are energy efficient for our customers and help keep running costs as low as possible for residents. In October 2021, we completed our first net zero carbon homes in Beswick. Working in partnership with Manchester City Council, we developed a disused and problematic site to create a new build development. Blackrock Street is made up of 22 social rent family homes, designed to meet low energy and low carbon standards.
Equality, diversity and inclusion
We believe our services and opportunities should be accessible, responsive, and of good quality, no matter who you are or where you live. Equality, Diversity and Inclusion is central to the work we do at One Manchester and is embedded into our purpose and values.  
To continue this commitment, in July 2021 we invested in hiring an Equality, Diversity and Inclusion Lead to join the team at One Manchester and lead the delivery of our Equality, Diversity and Inclusion (EDI) Strategy and Action Plan.  
We have continued to consult with our customers to ensure that our policies are reflective of their needs and updating our EDI policies to reflect feedback received. Changes requested by customers to our policies were agreed by our Board and changed in February 2022. 
Browsealoud improving accessibility
Programmes for health and wellbeing
Creating new partnerships
Supporting customers from ethically-diverse backgrounds
Supporting LGBTQ+ communities
New Equality, Diversity and Inclusion Lead recruited
Supporting customers and colleagues from ethnically diverse backgrounds
We know that almost half of our customers are from ethnically diverse backgrounds, and that for a further third, English is their second language.
Complaints
In 2021/22 we continued to log compliments when one of our customers contacted us to praise a member of staff for something. We logged a total of 39 compliments covering a range of matters across areas including our Contact Centre, Repairs, Grounds Maintenance and Place teams. 
We switched to an all formal process from April 2021
This new process meant we responded to far more complaints in writing than in previous years
We began to capture lessons learnt in stage one responses for increased transparity
Information on complaints can be found on our complaints page
What are we doing as a result?
We have identified and made several small changes to processes of many of the complaints made throughout the year.  
More complaints handling training is being rolled out.  
We are running several pilots to try out new ways of working with the aim of tackling some of the deeper-rooted problems.  
Lots of customer journey mapping is taking place to understand from your point of view what is going wrong and how this impacts you.  
We have committed to improving our repairs service by carrying out an extensive review of the service to help us improve your experience of the service and reducing repair completion times.  
To improve call waiting times, we will be completing a review of our Customer Resolution Centre in 2022/23. This will involve implementing team performance targets and introducing a Training Academy to ensure calls are dealt with quickly and to the highest possible quality.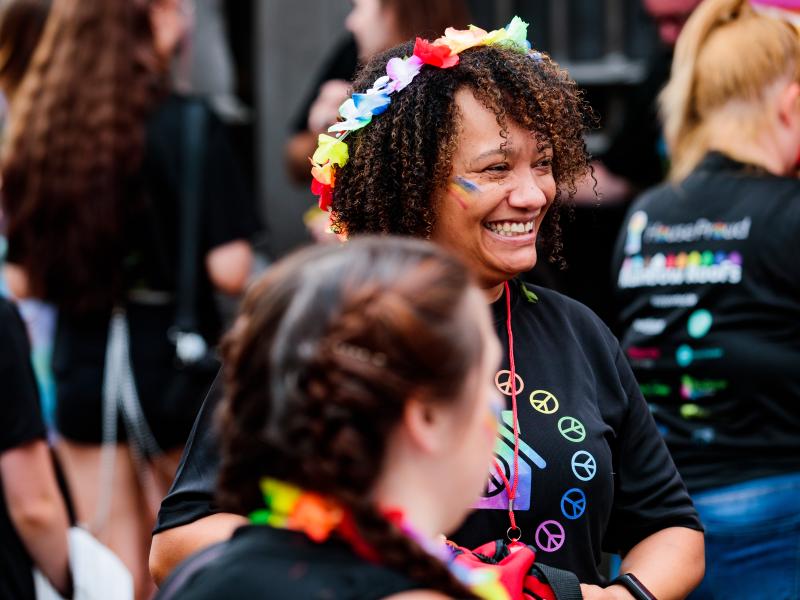 Shaping our future
The impact of COVID-19 on our customers lives lead us to establish a business change programme in August 2020. The programme is called Shaping Our Future and was set up to enable us to deliver great services for our customers, that we are proud to deliver.
After extensive listening to our customers over the year, we were clear we needed to:
Redesign our processes and ways of working from the perspective of our customers
Get better at taking ownership of issues and resolving them quickly
Get to know you better 
Make it easier for customers to deal with us
Work to make these improvements has been taking place behind the scenes to pilot our new ways of working, in order to launch our new and improved services from April 2023.
One Manchester financial statements 2022
Annual report and financial statements 2022
4.58 MB
Our corporate plan 2022-2025
At the end of 2022, we were proud to launch our new Corporate Plan 2022-2025.