Beyer's Bahn
All properties at Beyer's Bahn have now been allocated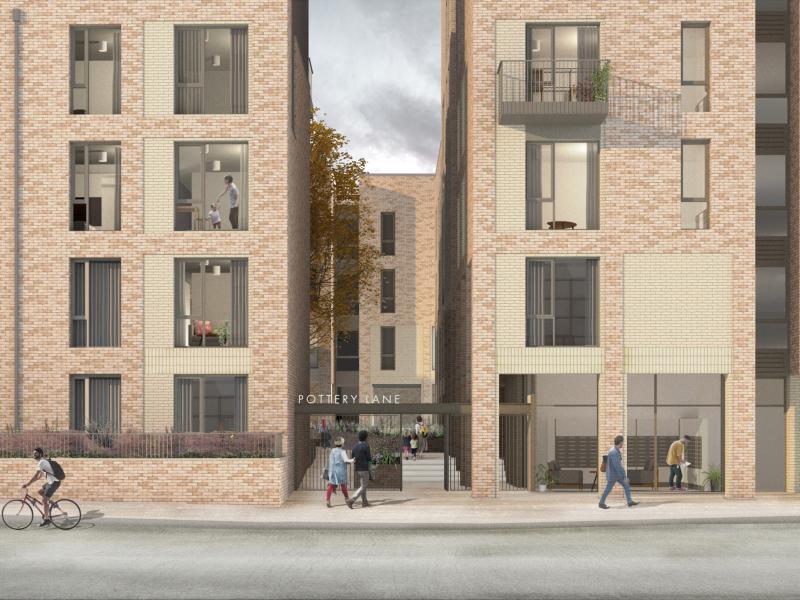 Beyer's Bahn
Located on the corner of Gorton Lane and Pottery Lane and designed by award winning architects, Beyer's Bahn is going to be an amazing place to call home. With houses available with shared ownership and apartments with rent to buy, getting your first step on the property ladder has never been easier.
A great location
Gorton is a fantastic place to buy and Beyer's Bahn will be a wonderful development. With schools, shops and food outlets nearby, plus also great transport links into the centre of Manchester, you are within easy reach of so much.  Plus if you love sport, the Etihad stadium, athletics track, velodrome and Olympic swimming pool are a very short drive.
Shared Ownership (fully reserved)
There are 18 homes available for shared ownership at Beyer's Bahn, consisting of a mix of 3 and 4 bed houses. Each property is finished to a high standard with modern kitchens and bathrooms, maintaining ample living space and off-road parking. The properties are due to be completed in January / February 2023. 
As part of the shared ownership application process you will be asked to register with Help to Buy Northwest and carry out an initial affordability assessment with Metro Finance. You will also need to provide a mortgage agreement in principle before a plot can be selected. Following plot selection you will be given 5 working days to be fully signed off for shared ownership purchase via Metro Finance. Please only contact Metro Finance for an affordability assessment for Beyers Bahn if we have contacted you and asked you to do so. 
Rent to Buy
There are 91 apartments available for Rent to Buy at Beyer's Bahn, consisting of a mix of 1 and 2 bed apartments with various layouts, each finished to a high standard with modern kitchens and bathrooms, making Beyer's Bahn your perfect first step onto the housing ladder. The properties are due to be completed in March 2023.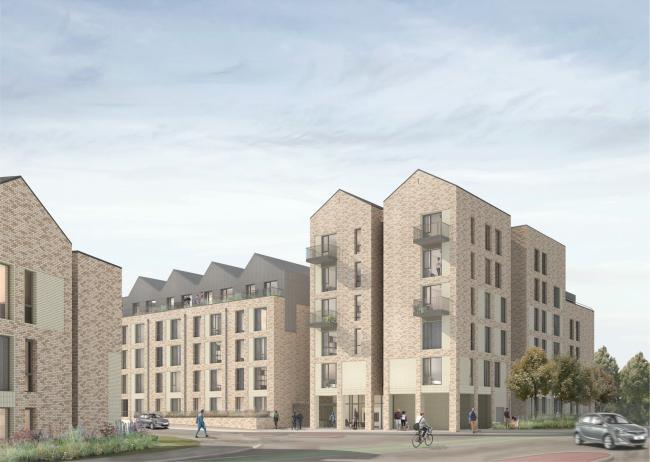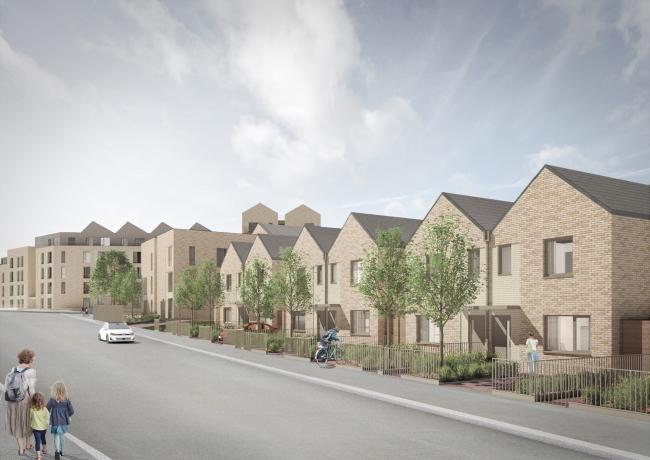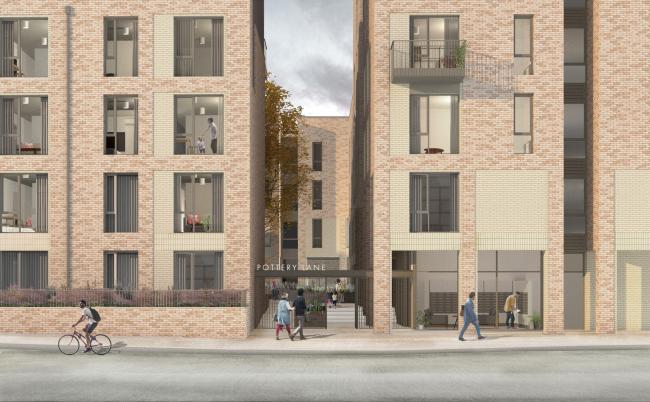 Shared Ownership
With a traditional mortgage, you put up a deposit and get a mortgage for the rest of the property, so you buy 100% of that property.
With Shared Ownership, you buy a share of your property between 25%-75%, depending on what you can afford, and then pay rent at 2.75% on the remaining share. This means that you need a smaller mortgage, and a smaller deposit.
You can then buy more shares as and when you can afford them, and as you buy more shares, you pay less rent.
Eventually, you can own 100% of the property, at which point you'd only pay a service charge (if your property has one) but no rent! 
Rent to Buy
91 properties at Beyer's Bahn are available with Rent to Buy, giving you the chance to rent at 80% of market rent for up to five years and therefore have a chance to save for your deposit. 
This make homes here perfect for first time buyers who would like to get onto the property ladder with a bit of help, and makes buying a property a more realistic dream for many. You can find more information on Rent to Buy, and find out if it's the right choice for you, on our website.