Social Accounts
Welcome to the second edition of the One Manchester Social Accounts (the first edition is also available on the right if you would like to view previous versions). Following the implementation of our Social Investment Strategy in May 2017, these accounts assess how effectively we have met our four key objectives of:
Creating stronger, more resilient communities
Creating a stronger, more resilient local economy
Improving places and reducing environmental impact
Encouraging healthier, happier people in our communities
More details on the communities that we serve and our investment principles are available here.
Please take time to read our social accounts. If you need more information, or you would like to work with One Manchester in a social value context, please email our social investment manager.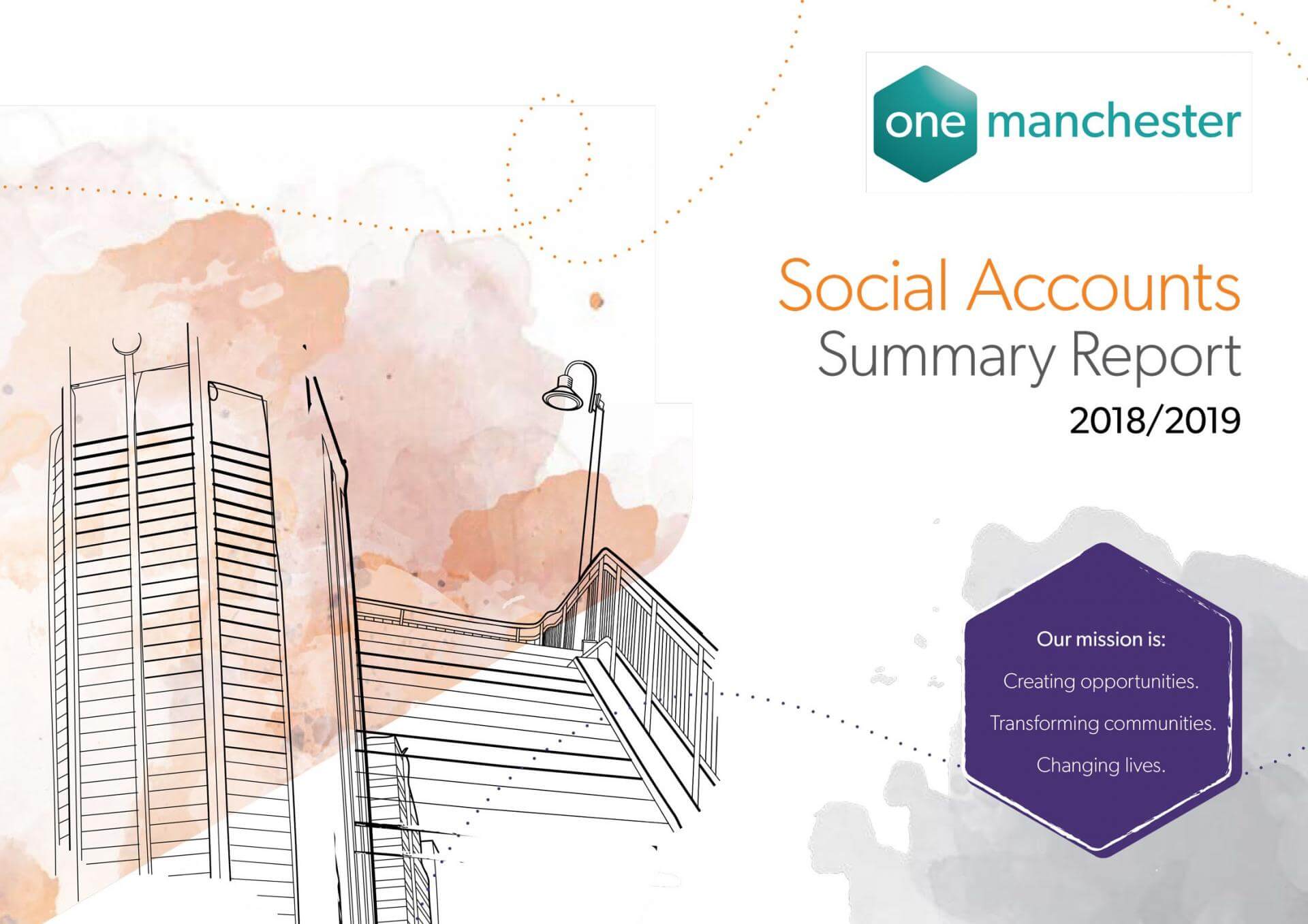 A few of the key statistics found in the report are available below: