If you would really like to buy your own home, but are struggling to afford one in your area, then Shared Ownership could be for you!
Shared Ownership is a very affordable way to buy a new home! You buy a share (e.g. 50%) and pay a rent on the remaining share. The share you can buy will range from 25% to 75%, depending on what you can afford. It means that you need a smaller mortgage to buy a home, and you will also need a smaller deposit.
You can buy more shares as and when you can afford them - this is called 'stair-casing'. As you buy more shares you will pay less rent. You can eventually own 100% of the property, at which point you will pay no rent at all.
​
Who is eligible for Shared Ownership?
To be eligible for shared ownership, you generally need to be in employment and have a household income of less than £80k per year.
You generally need to be a first time buyer or returning to the housing market following a relationship breakdown. However if you have previously owned a property or are struggling to move up the ladder, please call for further information, we may be able to help.
How do I apply?
You will need to complete an application form on the Help to Buy website (www.helptobuynw.org.uk). Our list of developments will also be listed here very soon, so please keep an eye out in the coming months.
What share will I need to buy?
This will vary according to your own personal circumstances and what you can afford. You will get assistance with this once you have made your application on the Help to Buy website.
How much rent will I pay on the remaining share?
Rent is 2.75% of the rented share. For example on a home costing £150k, with 50% shared ownership, you would pay £172 per month in rent, plus your mortgage on the share you have bought, minus any deposit you have paid (mortgage rates vary, an Independent Financial Advisor can give you costs for this).
​
​
Are there any other charges on properties?
On top of your normal utility bills (water/gas/electricity/council tax), you may also have to pay a service charge to cover communal areas on a development. As a home owner, you will be responsible for the maintenance and repairs on your home. If you live in an apartment, your landlord will be responsible for the communal areas.
This development in Openshaw has 2- and 3-bedroom houses split across two sites and available for shared ownership or Rent to Buy.
Find out more
Shared Ownership Explained
On Hyde Road, Gorton, we will be building 26, three-bedroom houses and a brand new community centre.
Find out more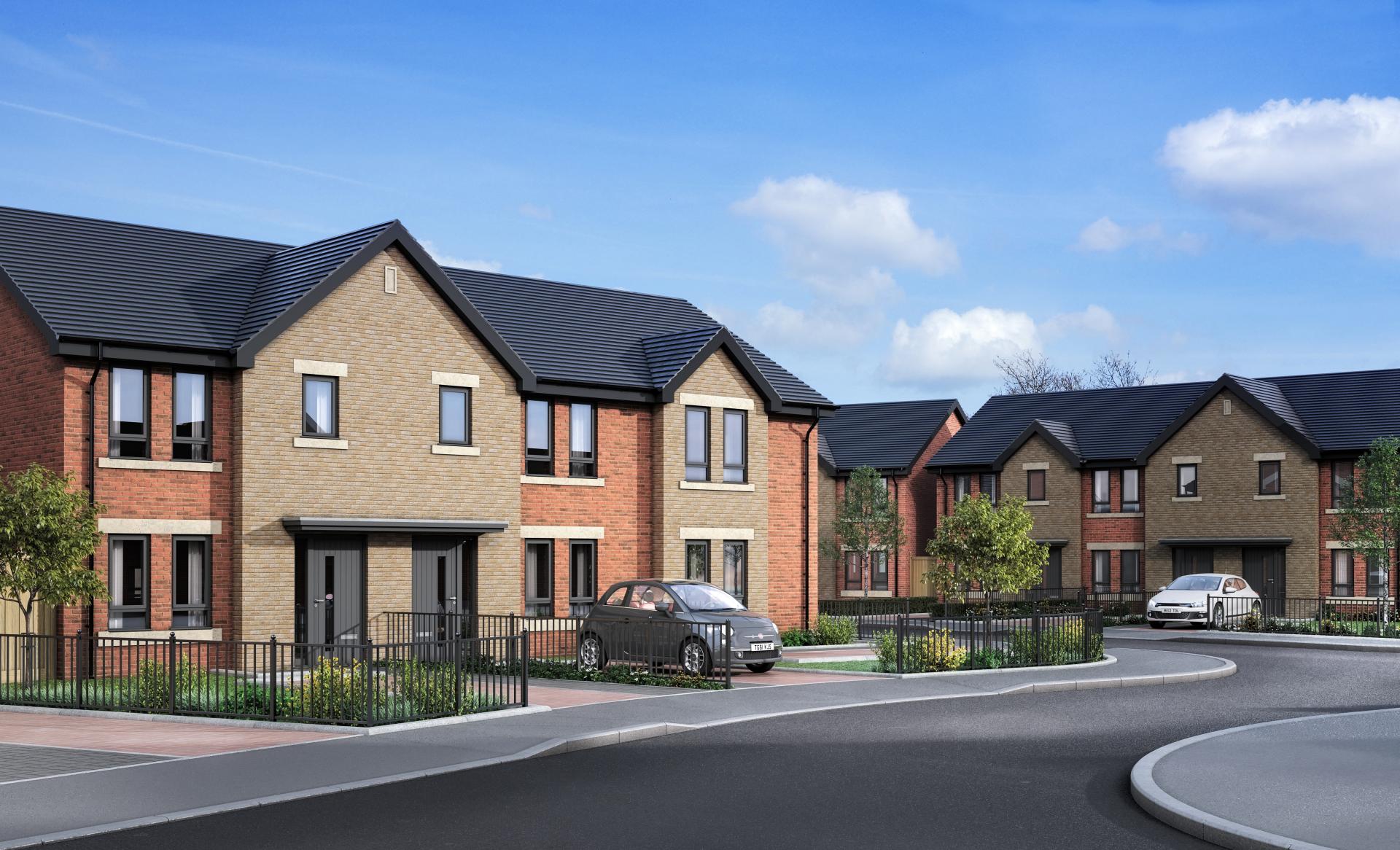 Find a Home